---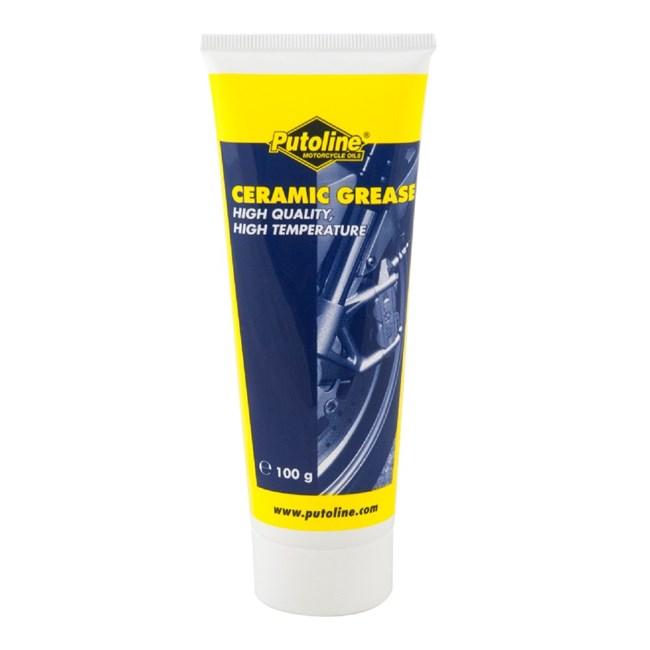 Code

PUT CERAMIC GREAS100
PUTOLINE CERAMIC GREASE 100g
---
Putoline offers a wide range of high quality lubricants and maintenance products.
As a specialty manufacturer, Putoline focuses exclusively on products for motorcycles.
Years of experience and continuous research result in an optimal price / quality ratio.
Since Putoline manufactures all products itself, a consistently high quality can be guaranteed.
Putoline Oil - Driven by Technology.
Ceramic Grease is a high-quality assembly paste and an effective high-temperature lubricant at the same time - without metal particles.
Exclusive wording.
Very wide temperature range (peak temperature of approx. 1500 ° C).
High compressive strength.
Effectively reduces friction between moving parts.
Effective corrosion protection.
Excellent protection against electrolytic corrosion (corrosion on the less noble metal in contact between metals)
Ceramic Grease is particularly suitable for the assembly and disassembly of ABS components, brake components, spark plugs, lambda sensors, exhaust parts, screw connections, connections of various metals (e.g. steel / aluminum) and components that are exposed to high temperatures.
---
This website is Copyright 2017. All Rights Reserved.
The item has been added to your basket