---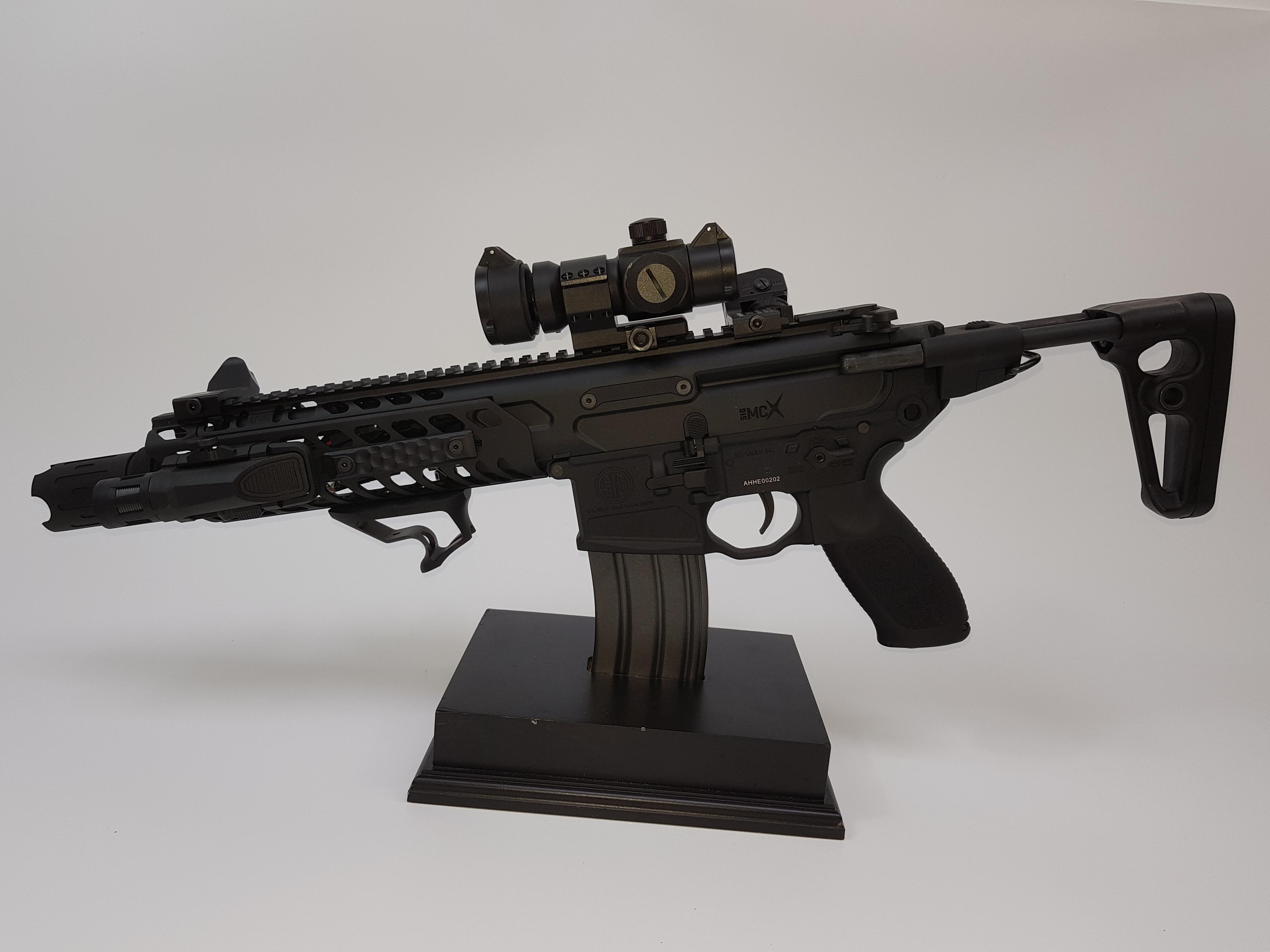 Code

CY-280937-CUSTOM-MK2
SOLD SOLD SIG SAUER MCX AEG (by VFC) MK2
---
Cybergun's new fully licensed MCX AEG is not something to take lightly. Cybergun has upped their game as handling this for the first time will make you feel like you have a sturdy airsoft gun in your hands. The extendable stock and flip-up front and rear sights are extremities you won't have to worry about due to the sheer sturdiness of the gun. The keymod rail system has ample room for plenty of extra accessories if you decide to add them. It is currently front wired with plenty of room within the rail system. The MCX comes with 3 extra springs, the M100, M110, and M120 and the quick-change spring system allow the user to switch the spring out with ease and efficiency. The trigger response on this particular AEG is as fast a what you would get on many upgraded AEGs with a MOSFET as its own FET system is up there with ASG and Krytac. 
340fps
Magazine Compatibility: 
Includes:
Cybergun SIG SAUER MCX AEG
120Rnd Magazines
Manual
PTS Foregrip
Side Sights
Rail Covers
Tactical Flashlight
Custom Battery Tube and Wiring
Acetech Tracer Unit
Sights
---
This website is Copyright 2017. All Rights Reserved.
The item has been added to your basket