---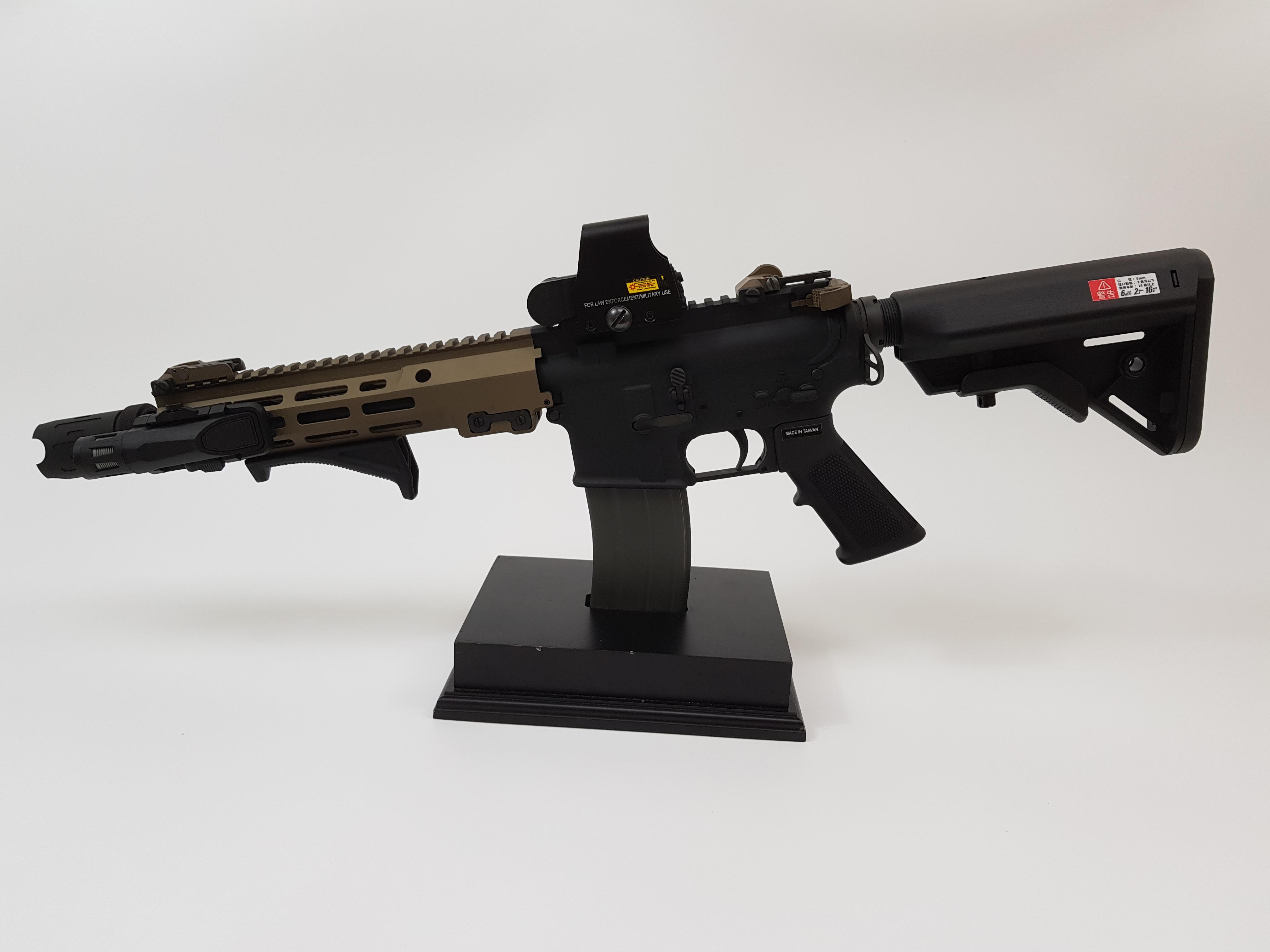 SOLD VFC URGI MK16 10.3 Inch Carbine GBBR Custom
---
The VFC URGI is a long away fully built rifle based on the "Upper Receiver Group Improved" initiative launched by the United States military to refresh rifles used by some of its forces previously using other similar guns.  The receiver group features updated MLOK handguards, charging handles, suppressor mountable flash hider, and barrel.  
The airsoft rifle is a VFC GBBR that employs the latest VFC internal GBBR designs which boasts great gas efficiency and stable FPS, it also features their patented "Guide Hop" hop-up adjustment system allowing you to adjust on the fly without having to break the rifle apart.  
Features: 
Steel CNC SF-Style SOCOM 556 4 Prong Flash Hider 
MK16 Military Issued "Correct" Setting Dummy Gas Block 
Full CNC MK16 Type MLOK Rail in DDC 
Full CNC Aluminum Alloy MK16 Rail Dedicated Barrel Nut 
B5 Type Adjustable Stock 
New Patented "GuideHOP" Adjusting Design 
Steel Fire Control Set
New Designed "Non-Cut Lever" Steel Hammer Set 
Realistic Field Stripping 
High-Speed Weight Increased Buffer Unit
New Type Lightweight GI Standard Issue 556 Gas Magazine with Hidden Valve
Includes: 
x1 VFC MK16 URGI CQB  GBBR
Acetech Tracer Unit
Magpul Foregrip
Tribal Tactical Torch
Halo Sight (red,green dot)
---
This website is Copyright 2017. All Rights Reserved.
The item has been added to your basket