---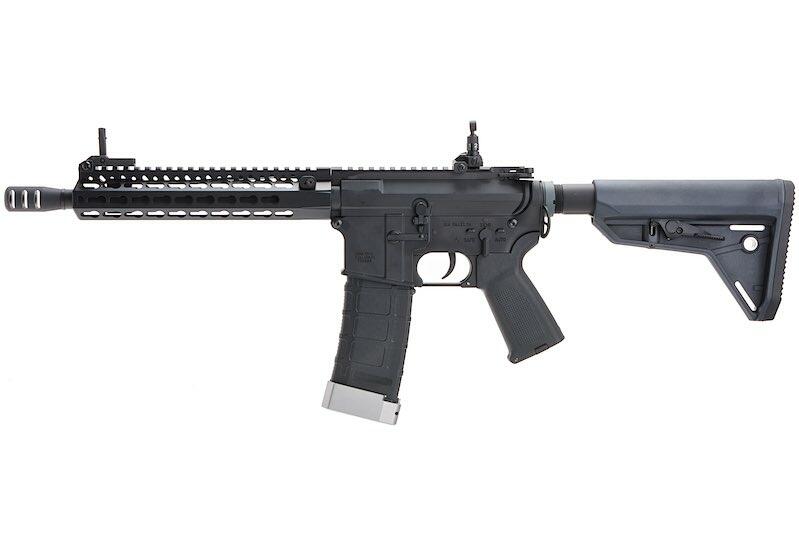 E&C John Wick 2 TTI AR-15 Airsoft AEG Rifle EC854 (QD 1.5 Gearbox, 9 inch)
---
The E&C TTI AR15 full metal electric airsoft gun is a great choice for players that want to have a reliable, straightforward, entry level airsoft gun.  The rifle features keymod compatible handguard and works with a wide variety of compatible accessories and comes standard with a slimline buttstock. 
Internally, the rifle features E&C's 1.5 gearbox but also works with other standard AEG inner barrels and gears.  The hop-up is easy to adjust and holds a fairly consistent fly.  
Magazine Compatibility: 
Standard AR15 / M4 Electric Airsoft Gun Magazines 
Includes: 
x1 E&C EC854 John Wick 2 TTI AR-15 Ful Metal AEG (QD 1.5 Gearbox, 9 inch) - Black
---
This website is Copyright 2017. All Rights Reserved.
The item has been added to your basket