---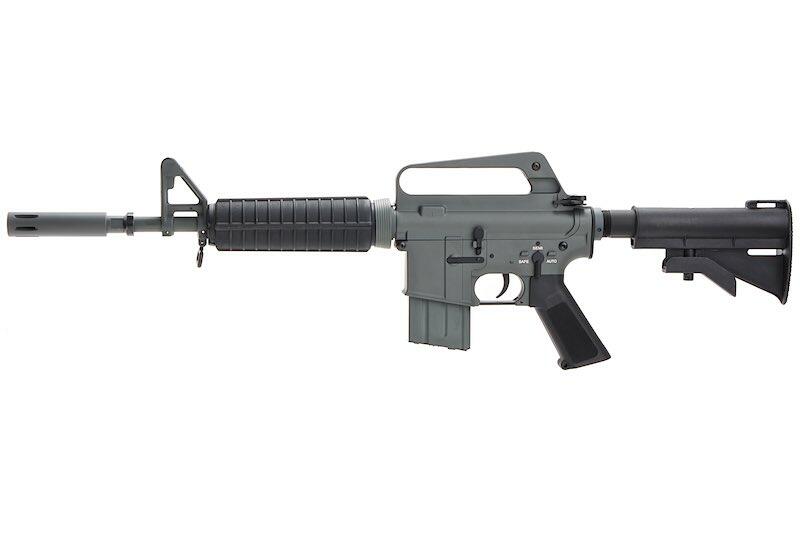 E&C XM177 E2 Airsoft AEG Rifle EC325 (QD 1.5 Gearbox, Blank Marking) - Black
---
The E&C XM177E2 full metal electric airsoft gun is a great choice for players that want to have a reliable, straightforward, entry level airsoft gun ideal for intermediate distance play!.  The rifle features the classic M16 heat shield handguard and shoulders nicely with its collapsible buttstock.  The XM177 buttstock is equally as iconic as the rifle itself!    
Internally, the rifle features E&C's 1.5 gearbox but also works with other standard AEG inner barrels and gears.  The hop-up is easy to adjust and holds a fairly consistent fly.  
Magazine Compatibility: 
Standard AR15 / M4 Electric Airsoft Gun Magazines 
Includes: 
x1 E&C EC325 Full Metal XM177E2 AEG (QD 1.5 Gearbox, Blank Marking) - Black
---
This website is Copyright 2017. All Rights Reserved.
The item has been added to your basket